The Elizabeth City State University (ECSU) Board of Visitors will have seven new members beginning in July 2022. Tomica Adams, Demetrius Deloatch, Rodney J. Hawkins, Ramonda C. Kyser, William Nelson, Carolyn Mitchell Miales, and Billie J. Reid will serve a three-year term on the board. This voluntary advisory organization meets twice a year, advises the chancellor and serves as the university's advocate.
"We are thrilled to welcome this new group of extraordinary people to the Board. They will provide valuable feedback on curriculum and program development, partnership opportunities, employment options for graduates, and much more," said ECSU Chancellor Karrie G. Dixon.
Board members are appointed by the Chancellor based on their knowledge and experience in specific academic areas or their broad expertise, their ability to influence financial support, and their willingness to commit time and commitment to ECSU. Board members are not required to be college graduates.
New members of the ECSU Board of Visitors
Tomica Adams
First Officer and Captain
United Airlines
Ms. Adams is a commercial pilot who graduated from Central Washington University (CWU) with a bachelor's degree in flight technology.
In the early 2000s, Adams worked as a demonstration pilot for Raytheon Aircraft Company, flying all civilian Beechcraft aircraft manufactured at that time. She was a pilot with United Airlines for nearly 16 years and has flown the B737, B757, B767 and now the B777. First Officer Adams also supports recruiting and hiring pilots for his company. Earlier this year, Adams became one of four black United Airlines captains.
She has been a member of the Organization of Black Aerospace Professionals since 1998. Adams is also a member of the Alpha Kappa Alpha Sorority, Inc.
___________________________________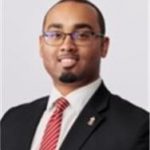 Demetrius Deloatch
Consultant and Lobbyist
APCO in the world
Mr. Deloatch was born in Northampton County, in northeastern North Carolina. He is a consultant and lobbyist for APCO Worldwide, a global public relations firm, where he specializes in all aspects of government relations, including representing numerous organizations and corporations in the state legislature.
Additionally, Deloatch is an adjunct professor at Saint Augustine University. It teaches US national government and provides in-depth analysis of local, state, and federal government and incorporates professional development into its coursework to help students prepare for graduation.
Deloatch is a first-generation college graduate and ECSU alumni; he holds a master's degree from the University of North Carolina at Greensboro.
___________________________________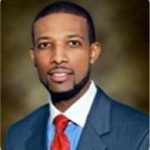 Rodney J. Hawkins
Chief executive officer
Evolve Therapeutic Counseling Services, LLC
Mr. Hawkins was born in New York and his family moved to North Carolina when he was five years old. Hawkins earned his bachelor's degree in sociology from ECSU and earned an MBA in finance from Strayer University.
This United States Armed Forces veteran served in the North Carolina National Guard for 14 years. Hawkins served in Operation Iraqi Freedom and personally executed 27 combat logistics patrols in northern Iraq. He earned a promotion to the S2 (Military Intelligence) Store with the 71st Corps Support Battalion, developed the Combat Logistics Patrol Center Readiness Center, oversaw hundreds of battalion missions, and earned the star of bronze.
Hawkins founded Evolve Therapeutic Counseling Services which provides mental health services to adults, children and their families. He was a board member of the ECSU Foundation for seven years and also served as chairman of the board. He is a member of the ECSU Alumni National Association, Inc. and the Kappa Alpha Psi Fraternity, Inc.
___________________________________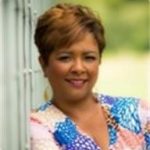 Ramonda C. Kyser
Vice President and Principal Consultant
Truist Financial Corporation
This Winston-Salem native resides in Charlotte where she is a senior consultant at Truist Financial Corporation. Ms. Kyser is also a Certified Executive Coach who has worked for the Robert Wood Johnson Foundation on one of its flagship programs, Faith in Action. She has awarded grants to communities across the United States and created papers on nonprofit board development, volunteer recruitment and retention, fundraising, and strategic planning for growth. and long-term durability.
Kyser earned his bachelor's degree in psychology from the University of North Carolina at Charlotte and holds a master's degree in clinical psychology from Alabama A&M University. She earned a graduate certificate in public health from UNC Chapel Hill.
Kyser is a member of Alpha Kappa Alpha Sorority, Inc. and serves on the board of First Baptist Church in Winston-Salem.
___________________________________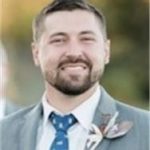 William Nelson
airport manager
Currituck County Regional Airport
Mr. Nelson grew up in Ahoskie, North Carolina and currently resides in Elizabeth City. In 2018, this proud ECSU graduate earned his bachelor's degree in aviation science and was named mace bearer for achieving the highest grade point average in the class.
A lifelong aviation enthusiast, Nelson obtained his private pilot's license before graduating from high school and now holds a commercial single-engine land, maritime and a commercial multi-engine instrument rating. He is currently the Airport Manager at Currituck County Regional Airport.
Nelson serves on the ECSU Aviation Advisory Council, the Board of Directors of the YMCA of South Hampton Road, and the Board of Directors of the First Flight Society.
___________________________________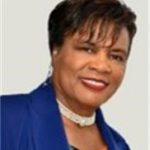 Caroline MitchellMiales
Secondary school counselor (retired)
Charlotte-Mecklenburg Schools
Ms. Miales has been a dedicated educator for over 45 years. She was the senior advisor for K-12 classrooms at Charlotte-Mecklenburg Schools, as well as the 504 plan liaison, ensuring that children with disabilities received accommodations for academic success.
She has a bachelor's degree in social science from ECSU, a master's degree from Central University of North Carolina, and a certificate in play therapy from UNC-Charlotte. Miales has been an active member of the ECSU Greater Charlotte Alumni Chapter since 2004, serving as the program coordinator for 16 years. She has sponsored recruiting events, college fairs, helped educate high school students about educational and cultural opportunities at historically black colleges and universities (especially her alma mater), and much more.
Miales is a member of the Charlotte Housing Authority Scholarship Board and the youth ministry team at Mount Carmel Baptist Church, where she sits on the committee that recognizes students for outstanding academic achievement.
___________________________________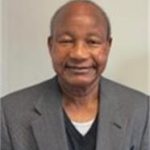 Billie J. Reid
Agent
State farm insurance
Mr. Reid is from Elizabeth City and an ECSU alumnus; he was the first of nine siblings to graduate from college.
After earning a bachelor's degree in social science from ECSU, Reid taught at Plymouth High School, then returned to Elizabeth City to teach at the Elizabeth City-Pasquotank County Public Schools while earning a master's degree in administration from education from East Carolina University. He then became vice-principal of Northeastern High School, then principal of HL Trigg and Sheep Harney Elementary. Reid is one of four original members of the Pharrell Williams Educational Foundation, From One Hand to Another (FOHTA) and continues to serve as one of its executive directors.
He is a member of the ECSU National Alumni Association, Inc., an active supporter of the Elizabeth City area alumni chapter, and a member of the Kappa Alpha Psi Fraternity, Inc. Reid has served on the founding board of ECSU for 11 years and received a 2017 Chancellor Legacy Award for Distinguished Alumni Achievement and Service.
Learn more about ECSU's Board of Visitors.


Post views:
125
---